Chiropractor – Long Beach, CA
100 Oceangate Blvd, P280
,
Long Beach,
CA
90802
562.590.7349
Fitness Chiropractic & Massage Therapy, Long Beach, CA is located in between World Trade Center and Queens Way.
Hours of Operation
Monday: 8:30 AM PM – 6:30 PM
Tuesday: 8:30 AM – 6:30 PM
Wednesday: 8:30 AM – 6:30 PM
Thursday: 8:30 AM – 6:30 PM
Friday: 8:30 AM – 6:30 PM
Saturday: Closed
Sunday:  Closed
Fitness Chiropractic – Long Beach, CA
7677 Center Ave, Suite 300
,
Huntington Beach,
CA
92647
Phone: 714.902.1640
Fitness Chiropractic & Massage Therapy, Long Beach, CA is located between Queens Way and World Trade Center.
See all 3 locations
Hours of Operation
Monday: 2:00 AM PM – 7:00 PM
Tuesday – Friday: 8:00 AM – 7:00 PM
Saturday: 8:00 AM – 12:00 PM
Sunday – Closed
Fitness Chiropractic & Massage Therapy – Long Beach, CA
Welcome to Fitness Chiropractic & Massage Therapy – Long Beach! Find out why Fitness Chiropractic & Massage Therapy is one of the fastest growing chiropractic clinics in Southern California. The Long Beach location is our 2nd of three, state-of-the-art chiropractic and massage therapy facility. Led by Dr. JP Khreiche, our Long Beach chiropractors are committed to delivering the highest quality family chiropractic and spine injury treatment for anyone who is in need of pain relief. We have successfully helped our Long Beach clients rehabilitate from neck pain, back pain, sciatica nerve pain, migraines, whiplash, spinal injuries and more.
How our local chiropractors in Long Beach can help you.
If you are suffering from chronic or acute pain and searching for a local chiropractor near you, Fitness Chiropractic & Massage Therapy can help you get back to health and living pain-free.
Here is why millions have already chosen Fitness Chiropractic for pain relief, chiropractic care and massage therapy:
Three Convenient Locations
Easy Payment Options
Walk-ins Welcomed
Affordable Personalized Treatment Programs
Highest Quality Chiropractic Care
Fitness Chiropractic is dedicated to providing our clients with convenient, high-quality chiropractic care by board-certified licensed chiropractors.
What conditions can a chiropractor treat?
Our licensed chiropractors utilize the most advanced and up to date techniques to manipulate the spine to restore and maintain proper function and connection between your cerebral and body by relieving pain due to subluxation and misalignments of the spine. Chiropractic care can help with pain relief from:
Back Pain
Lower Back Pain
Neck  Pain
Migraines
Sciatica Nerve Pain
Hip and Joint Pain
Fibromyalgia
Frozen shoulder
and much more!
If you're suffering from chronic or acute pain from any condition, schedule an appointment at our Long Beach chiropractic office today and speak with one of our board-certified chiropractors to find out if chiropractic treatments can help.
Fitness Chiropractic & Massage Therapy believes in the value of chiropractic care for you and your family toward the goal of achieving total health and wellness. Therefore, we have created a pricing structure that is flexible enough to allow you to get the chiropractic care you need, no matter what your budget. Our chiropractic office participates in most insurance programs, but please call us if you have any questions about whether you can use your insurance to pay for your chiropractic care. We also accept auto accident and workers compensation cases that result in back pain, headaches or other symptoms which can be addressed with chiropractic care. For patients who have little or no chiropractic insurance coverage, flexible payment programs can be arranged. To learn more about our payment options for chiropractic and wellness care, you can call any of our chiropractic offices and one of our friendly staff will be happy to answer all your questions
Insurance
Most insurance plans are accepted at our chiropractic office. We accept most PPO's, HMO's, and attorney leans. Because there are so many insurance plans out there, and because coverage for chiropractic care varies widely, please call us to find out if your plan covers care in our office. Before you start a chiropractic care plan, our staff would be happy to verify your benefits and explain them to you at no charge
No Insurance
Our goal at Fitness Chiropractic & Massage Therapy is to allow everyone to experience the benefits of chiropractic care and adjustments. For patients who have little or no chiropractic insurance coverage, we can work with you to arrange a flexible payment program that fits your budget. If you have no insurance or if your insurance does not have any chiropractic benefits, there are still ways for you to receive the pain relief and chiropractic care that you need. Many patients choose to pay directly for their visits with the chiropractor, especially as they discover that chiropractic care is actually extremely cost-effective and affordable. For these patients, chiropractic care is often cheaper and more effective than alternative pain treatments such as pain medications or invasive surgery.
Family Plans
Our focus at Fitness Chiropractic & Massage Therapy is to actively help you and your family in taking responsibility for your total health, wellness, and disease management. Our chiropractor will assist and guide you as you take the time to care for some of the most important people in your world: you and your family. In an effort to make living the wellness lifestyle as easy and affordable as possible, we can create a customized family chiropractic plan that is specific to you and your family.
When booking an appointment with your chiropractor, it can [...]
Meet Our Long Beach Chiropractors
Dr. Jean-Pierre Khreich
D.C., Q.M.E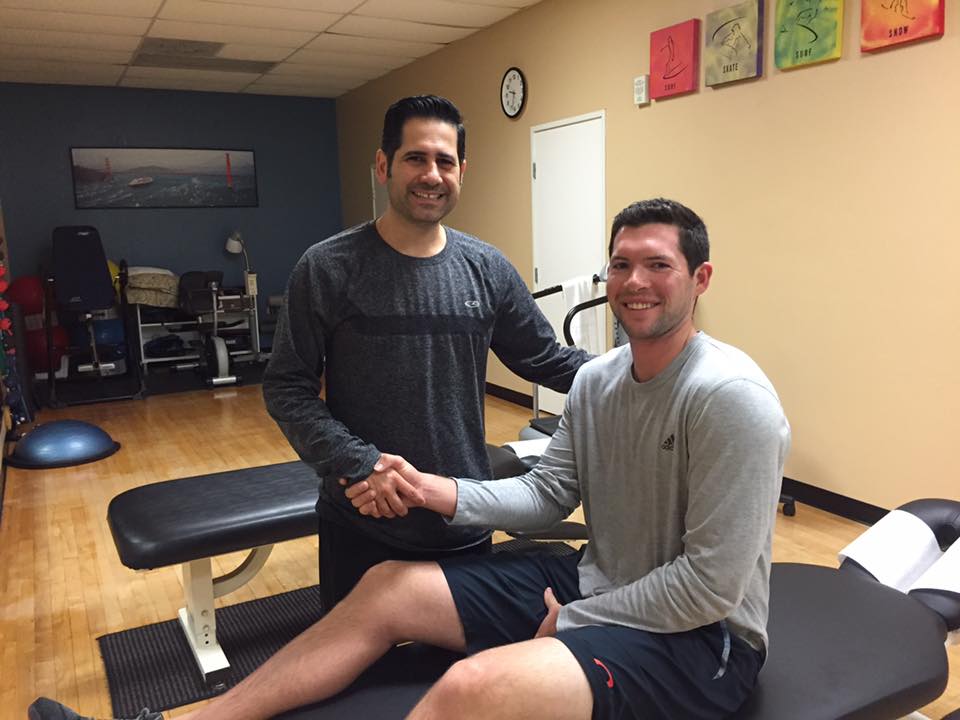 Dr. Jean-Pierre Khreich is a graduate of the Los Angeles Chiropractic College, class of 2000. He received a Bachelor's of Science in Biology from Fullerton State University in 1996.
He founded Fitness Chiropractic & Massage Therapy in Huntington Beach in 2002 inside South Coast Athletic Club.
In March, 2006 he expanded his practice to the Downtown Long Beach community with a state of the art multi-disciplinary healthcare facility that combines the Eastern and Western treatment philosophy.
He emphasizes fitness with his patients and supports many competitive athletes and teams. Dr. JP is caring, honest and loyal to his patients. He has dedicated his life to helping the needy and spreading happiness with the gift of healing.
Dr. Michael Birnbaum
D.C.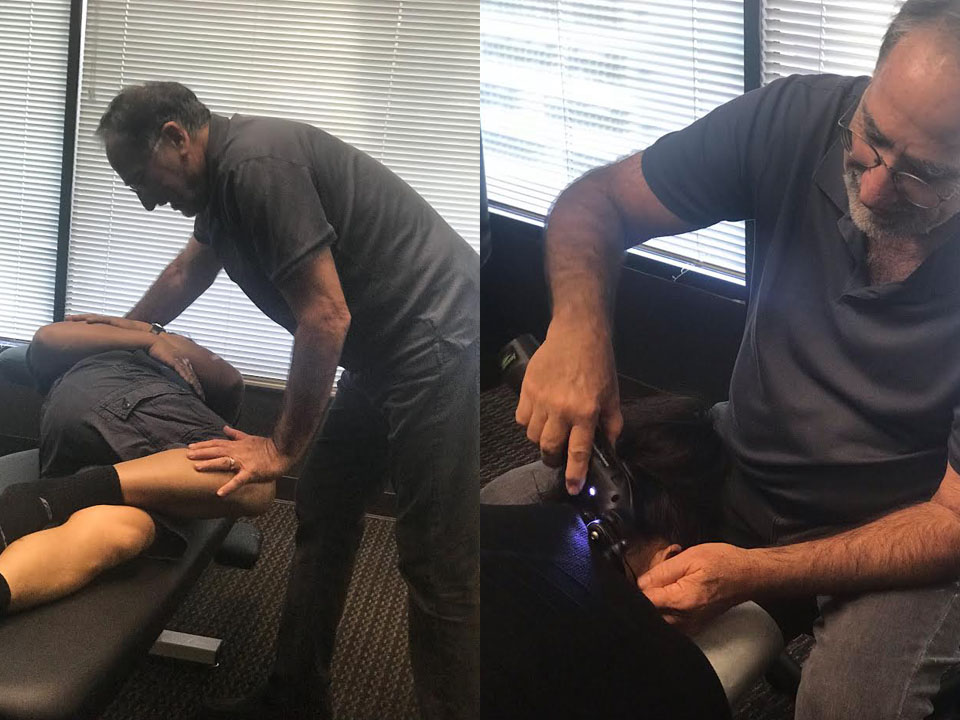 Dr. Birnbaum's passion for chiropractic originally emanated out of his passion for teaching tennis. He grew up in the Los Angeles area and pursued his dream as an athlete to become a United States Professional Tennis Instructor. Because of his acute awareness of the bio-mechanics of movement plus his innate ability to remember or "replay" motion from watching his students, he chose to study chiropractic medicine. While maintaining his tennis clientele, he went back to school at Southern California College of Chiropractic and received his Doctorate in Chiropractic and was also certified in Chiropractic Biophysics.
Because of his training, chiropractic biophysics and rehabilitation of injured areas are a large part of Dr. Birnbaum's practice. He performs postural analysis, muscle measurements, as well as specific muscle testing exams which detect particular areas of either weakness or compression. His rehabilitation of injuries are designed specifically for each individual patient and can also include physiotherapy using cross friction, trigger point therapy and postural analysis with mirror image adjusting. Dr. Birnbaum is one of the most qualified chiropractors for sports injuries.