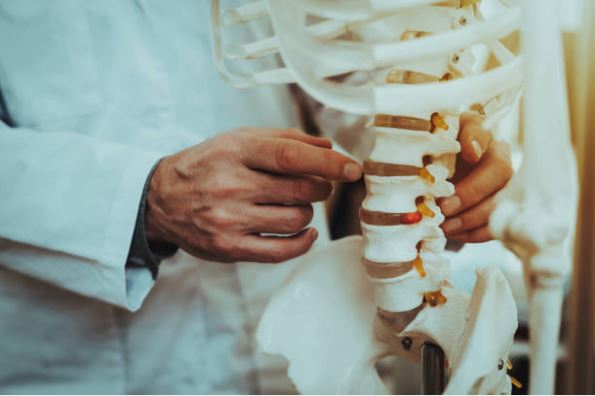 We provide non-surgical rehabilitation from spinal injuries, whiplash and other muscular skeletal injuries common to automobile accidents.
Car Accident Chiropractor in Huntington Beach, CA
Cost of Rehabilitation is Often Covered 100% by Insurance!
Dr. Jean-Pierre Khreich is the leading personal injury & auto accident chiropractor in Huntington Beach, CA and Long Beach, CA. Dr. JP has decades of experience and specializes in diagnosing and treating auto accident victims. Chiropractic care is an effective treatment for chronic and acute back pain, neck pain, herniated disc, whiplash and many other conditions common to car accident injuries.  Chiropractic treatments are safe, natural, non-invasive and medication free solution to reduce pain and restore range of motion. Medical doctors are trained to mask the pain by prescribing addictive medication, while chiropractors  apply a diverse range of chiropractic techniques and modalities aimed at treating the cause of the symptoms, resulting in a much faster and healthier recovery.
Get the expert diagnosis and treatment immediately after a car accident to alleviate pain and prevent more serious injury.
At the Fitness Chiropractic & Massage Therapy Car Accident Injury Clinic, our chiropractors have decades of experience treating car accident injury victims.  Lead by Dr. JP, our chiropractors design specialized chiropractic care and massage therapy treatment programs aimed at reducing pain and suffering from  common conditions associated with automobile accidents. Whiplash is the most frequent injury associated with auto accidents. Whiplash can potentially last for weeks or months if not treated properly.
Every case of whiplash is unique, therefore a proper chiropractic treatment is tailored for each patient and directed at the primary cause of the condition detected during the chiropractic exam.
Chiropractic care can treat the following conditions:
Back pain
Whiplash
Limited range of motion
Neck Pain
Herniated Disc
Typically our Chiropractors will employ a diverse set of chiropractic treatments including but not limited to:
Muscle Stimulation and Muscle Relaxation
Trigger Point Therapy
Spinal Manipulation or Chiropractic Adjustment
McKenzie Exercises
Deep Tissue Massage
Chiropractic care after a car accident is perfect for people looking for a non-surgical and medication-free solution.
Chiropractic care and other modalities significantly decrease recovery time by balancing the nervous system.
It's crucial that you get a full spinal analysis and posture screen immediately after a car accident. The initial chiropractic exam is the foundation for an effective treatment program. In many cases chiropractic care may reduce pain and restore range of motion immediately.
We have treated thousands of patients for whiplash and other car accident injuries just in the last few years alone. Our chiropractors and massage therapists apply a wide range of techniques that have proven to quickly reduce pain and restore full range of motion.
Complete Evaluation
After a car accident, it's important to get a chiropractic evaluation along with  any medical analysis as quickly as possible—it will save you time, money and accelerate the recovery process.
Help with Insurance Claims
Managing insurance claims following a car accident can be frustrating. Our team will carefully record every session so that you may submit your records to your insurance provider for reimbursement, if applicable.
Custom Treatment Plan
While many conditions are are common to car accident injuries, each patients body reacts differently to pain and through the healing process. Our chiropractors create custom treatment programs to ensure you enjoy safe, quick and health recovery.
Frequently Asked Questions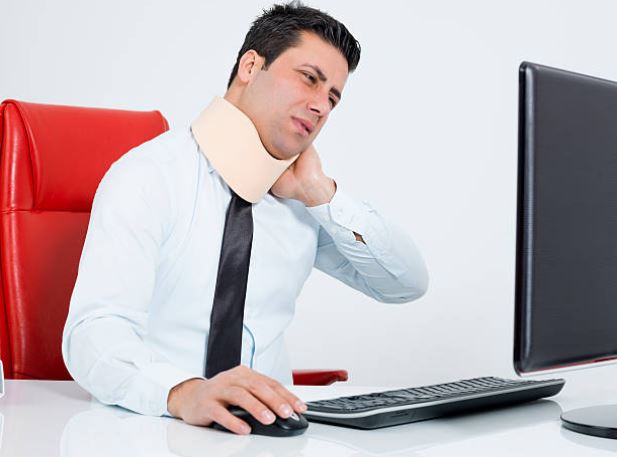 Chiropractic Treatments for Whiplash
Every individual case of whiplash is different, so it is impossible give a generalization of chiropractic whiplash treatment.
The proper chiropractic treatment is specialized for each patient and is directed at the primary cause detected during the chiropractic exam.
Chiropractors commonly apply diverse chiropractic treatments for whiplash, often including:
Muscle Stimulation and Muscle Relaxation
Chiropractic Manipulation for Whiplash
The main whiplash treatment for joint dysfunction, spinal manipulation involves the chiropractor gently moving the affected joint into the direction in which it is restricted.
Also known as a chiropractic adjustment, spinal manipulation may include the chiropractor applying short thrusts in that direction. In some conditions, a slow mobilizing movement is used by the chiropractor instead of a thrust.
Car Accident Injury Articles
In the time following a car accident, there can be [...]
FITNESS CHIROPRACTIC & MASSAGE THERAPY
2 LOCATIONS