Marisa Skahill
Massage Therapist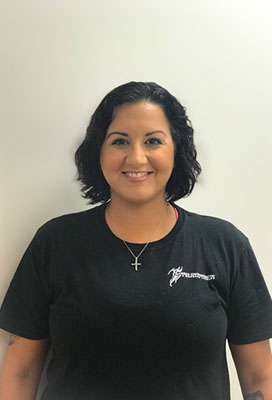 Hi, my name is Marisa Skahill. I have been a sports massage therapist going on 14 years. I've been with Fitness Chiropractic for 13 years. I have studied and trained in sports, deep tissue and Swedish massage as well as Lomi, pregnancy massage and energy work. I'm also certified as an oncology massage therapist. I truly love what I do and look forward to working with you.
Lorain Ito
Massage Therapist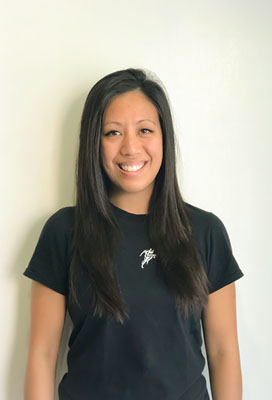 My name is Lorraine Ito and I have been a massage therapist for 2 years. I specialize in deep tissue, sports massage, Swedish and am currently in training for neuromuscular re-education (NMR), which is a therapeutic technique to restore normal movement. Before becoming a massage therapist, I graduated with a Bachelor's degree of Kinesiology at Cal State University of Long Beach. With this degree, I've had efficient experience working in a rehab setting and working at different healthcare facilities. I am also currently working as a physical therapy aide and am aspiring to become a Physical Therapist in the future. During the massage session, my goal is to treat the problem area by using my skills acquired through physical therapy, sports rehab and to get your body back to its normal function.
Aaron Martino
Massage Therapist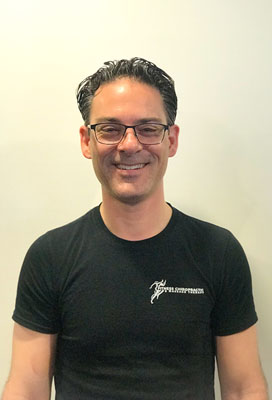 Aaron's work is not just massage therapy but something beyond; it is considered bodywork. Every bodywork session is massage but not every massage is bodywork. What's the difference? In his 18 years of experience working with both private clients and other health and wellness centers, he has discovered the need in not only learning but also developing techniques that get to the source of a patient's problem. Some of the many techniques he uses are myofascial release (MFR), moving to cup (an Eastern technique that increases blood flow to starving muscles ) and b-E.A.S.E. Aaron started to develop the b-E.A.S.E. technique over 10 years ago as he observed the body's natural mechanism to relieve pain. Ask him to demonstrate this technique in your next session and see how pain begins to diminish within seconds. Aaron's family recalls him massaging friends and family as early as 5 years old. It's this natural calling to give and to heal others that drives him to develop skills and focus on making permanent changes to the body's landscape, all the while trying to educate the patient on how to maintain the changes.
Denise Valdovinos
Massage Therapist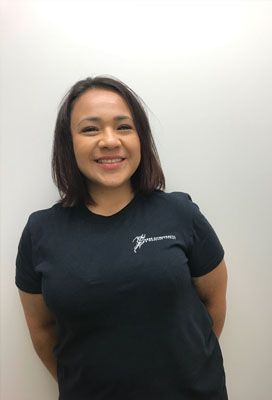 My name is Denise Valdovinos and I am a certified massage therapist from Bryman College. I am an excellent communicator and empathetic listener, and I uphold the highest standards of discretion and professionalism at all times. For the past 11 years, I have been massaging clients part-time while also working in a professional environment. I am particularly adept at deep tissue, sports massage, prenatal massage, and Swedish massage.
Deep tissue massage: My techniques for deep tissue massage are cross-fiber friction and slow, deep pressure stroke. Deep tissue massage is highly effective for breaking down adhesion caused by prior scar tissue and releasing general tightness in the muscles.
Sports massage: With sports massage, I help athletes in preparation for an athletic event and for recovery afterward, to keep their bodies primed for optimal performance.
Prenatal massage: Prenatal massage can relieve low back pain and edema. Throughout my years of experience, I've helped many women ease into labor by working on specific trigger points that best performed when women are 36 to 40 weeks pregnant.
Swedish massage: My primary goal with Swedish massage is to relax the body. Benefits from a good Swedish massage will increase oxygen in the blood, improve circulation, and help decrease toxins in the body.
Veronica Martinez
Massage Therapist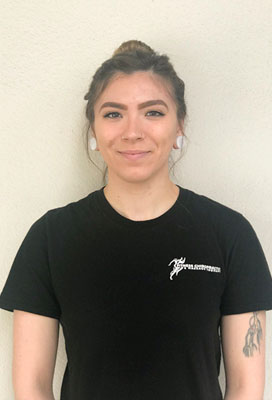 Hello, my name is Veronica and I've been working at Fitness Chiropractic since 2010. I can perform any massage from Swedish to a deep tissue massage. I'm well experienced with injured areas and reflexology.
Damien Smith
Massage Therapist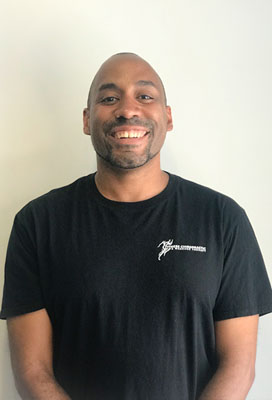 Joshua Raymond
Massage Therapist